WATCH OUT Y'ALL!! The Detroit Pistons finally have some training camp action! To put it modestly…they only have mild action. What's the prize you ask? Only the coveted 15th and final roster spot. The challengers fighting for the spot are Christian Wood and Michael Beasley, the two newest Pistons to be signed to the team this summer. Both players bring slightly different skillsets to the table but are both capable of making the squad. When Detroit claimed Wood off waivers back in July, it was assumed that the Pistons maybe had finally found their backup center, and solidified their roster. But over this past weekend, that all changed. Reports surfaced that the Detroit Pistons, signed Michael Beasley to a non-guaranteed contract, to compete for the final active roster spot.
…thus, creating a good old fashion, POSITION BATTLE!!! *villainously begins to rub hands together in amusement*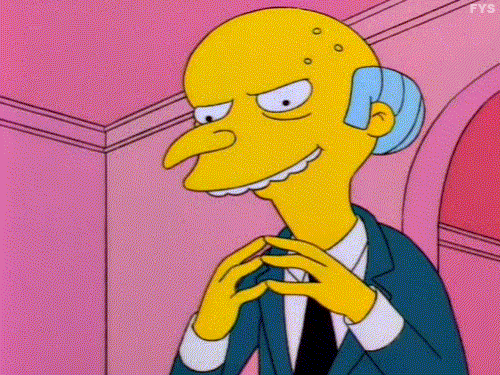 The signing of once destined-for-stardom, NBA journeyman Michael Beasley, caught many people off guard. Especially when a former All-Star like Carmelo Anthony, is still available on the market…but that's a topic that's been argued before, and beaten to death. But the Pistons chose to go in another direction and chose the polarizing Beasley. By doing so, Detroit currently houses the top two selections from the 2008 NBA Draft in both Derrick Rose and Michael Beasley. If this was 2008, then this would be a BIG DEAL! But this isn't 2008…it's 2019, and both Rose and Beasley are entirely different players then they were over a decade ago – especially Beasley.
He is no longer the uber-athletic, dominant scorer that he once was upon entering the league, after spending one year at Kansas State. The last couple of years have been rough for him as he has gone through some off the court issues. Within the last four years, Beasley has played on five different teams (including the Guangdong Southern Tigers in the Chinese Basketball Association). But over the last two years, Beasley has demonstrated that he still belongs in the league and can be useful to an NBA team, especially a team like Detroit, contending for the playoffs.
He still possesses his slim but, yet muscular 6'9" 235-pound frame – a frame that he uses to his advantage when he is posting-up defenders down low in the paint. His iso-scoring ability is also in tack, as he still has a deft shooting touch, particularly from mid-range. He can shoot from the three-point mark, but his 17% shooting percentage doesn't reflect that, even though he only played 26 games last season with the Lakers. A part of his game that probably gets overlooked, is that he is a competent playmaker, often finding teammates for open jumpers and easy points at the basket. Even with all his scoring and playmaking ability, Beasley's skillset at this point in his career is similar to the newly acquired Piston, Markieff Morris. But Morris is a more aggressive defender and rebounder and the Pistons don't need Beasley to just score. As a big man, he's going to have to compete on the defensive end…and here is where he can potentially lose to Wood.
Currently, Wood appears to be the quietest steal of the offseason for the Pistons. He can shoot, rebound, defend and can run the floor with exceptional athleticism. At 23 years old, Wood is clearly younger than Beasley, 30, but also offers more of a positional need and has immense upside at the forward/center position. At 6'10" he has the stature to play at the 5-spot and fill in for when Andre Drummond has to sub out of games. His long-distance shooting is a valued asset, that allows him to stretch the floor and not clog the lane if paired with Blake Griffin. But what is probably going to be his calling card with the team, is his willingness and effort on the defensive end. He battles down in the paint for rebounds, and his long wingspan helps in sending opposing players shot-attempts right back at them (1.3 blocks per game).
As much as the Pistons need scoring power coming off the bench, what would be greatly needed is some interior defense. With big men like Thon Maker and Zaza Pachulia coming off the bench last year, the Pistons were either too thin or slow at the forward/center positions. Beasley and Wood do provide some added size, but Wood excels slightly more in the department of defense.
Another factor that could decide the fate of both players, is Drummond's free agency options. Drummond has a 2020-21 player option (estimated at $28,751,775) that he can opt-out of at the end of the season and test the free-agent market. If this happens and the Pistons can't make an attempt to re-sign him back to the team, Detroit will lose a 2-time NBA All-Star with no compensation in return. If Wood can make the team and shines in his backup role, he could potentially be a good substitute for losing Drummond. Beasley is already in his prime and won't be any better as a player than he already is now. He is not viewed as a long-term piece to the franchise's future plans. Wood is still a bit of a mystery man, that Detroit is intrigued to see blossom as a player if given proper coaching and ample playing time.
Michael Beasley does have a legit shot to make the final roster. But he is going to have to bring it, not only in practices but in games as well. He has to show that, if needed, he can sacrifice his scoring mentality and showcase he can be a solid defender. If he can accomplish that, he can probably land the final spot on the team. To be honest, if both Woods and Beasley can showcase their scoring abilities, AND prove to be assets on the defensive side…they might even be able to force the Pistons' front office staff to consider moving a player(s) off of the team to create space for them of both.
Best believe this will be an interesting storyline to follow once training camp begins and the team starts playing preseason games. With the signing of Beasley, a fire will definitely be lit under Wood. As an undrafted player out of college, and someone who has spent time in the G-League, he wants to find an NBA team that he can have stability with. But don't count out Beasley just yet, as he is trying to prove that his talents still make him worthy of being in the league. He wants to prove that he can be a contributing member to a winning team. A valid argument could be made for either player as to why they are deserving of a final roster spot. Regardless of which players Detroit keeps for the 15th spot, both of them have enough talent that only will strengthen the Pistons' depth chart.
Featured Image: Derick E. Hingle/USA TODAY Sports