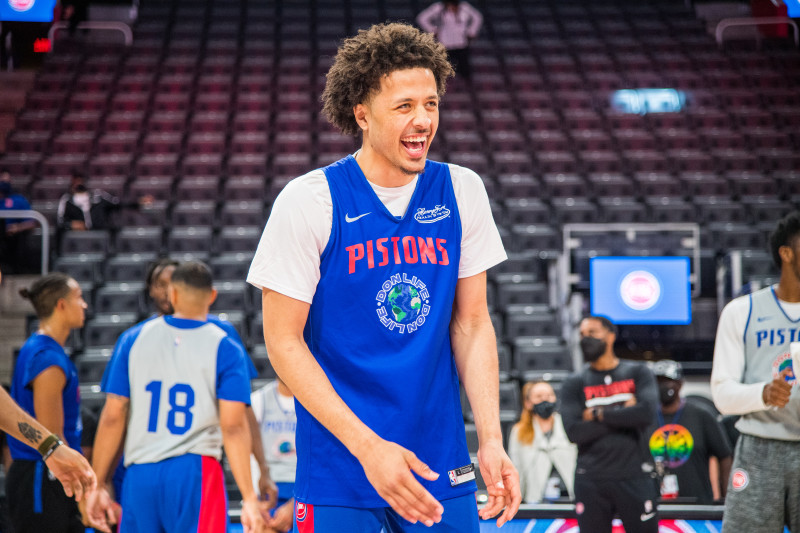 When the Detroit Pistons take the floor tomorrow at 7pm to face off against the Chicago Bulls, they'll be doing so without their star rookie guard.
Cade Cunningham has been dealing with an ankle injury for several weeks now, as first reported on October 1st by James Edwards III of the Athletic.
Despite the insistence of head coach Dwane Casey that Cunningham's ankle injury was "very mild," it appears that things haven't progressed the way the Pistons had hoped, with Cade missing the entire preseason and only returning to practice in limited form a few days ago. Casey has stressed that Cunningham's ability to practice with the team and grow with his teammates has been stunted by the injury, and it's highly possible he misses more than just the season opener. Cunningham's next opportunity to play in front of a home crowd will come on October 30th when the Pistons face off against the Orlando Magic.